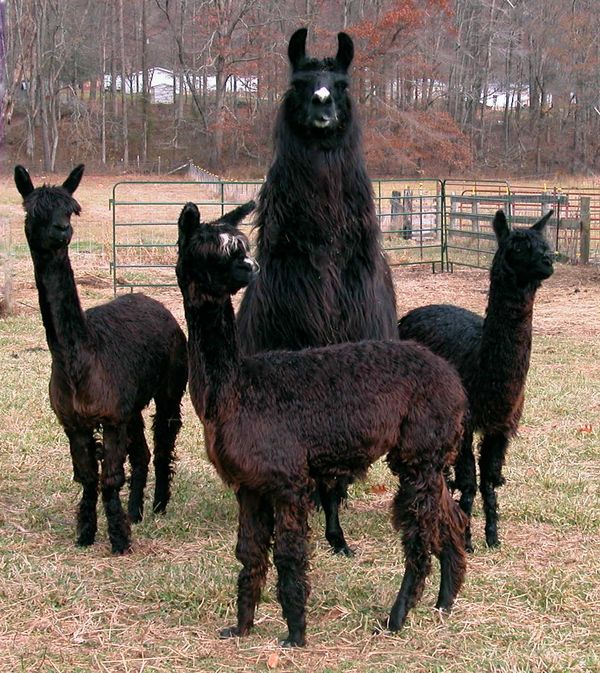 Thanks for visiting our farm web site. We are so very proud of our herd of championship animals. As small breeders of llamas and suri alpacas, we can take the time to give each one attention they deserve, providing the best of care in a healthy environment.
We have introduced several new products from our farm, including new yarns including bulky and rug yarn.    I've also been weaving up some lovely scarves.  Please check out the
Farm Store page
for updates.
I've also added some hand crocheted rugs for those of you who just don't have the time to "put it all together'.   Remember, Christmas is com'in....
For those DYI's...   I can put together a RUG KIT, that includes hand turned wood hook, yarn and pattern.   Just tell me the size of rug you'd like and color, and I'll ship it to you.   So very easy and FUN!
You are visitor number: 25668